This year's International Women's Day theme is #choosetochallenge. This theme is about challenging societal norms, celebrating women's achievements and supporting the creation of an inclusive world. At ADITS, we are collectively choosing to challenge by supporting women in STEM (Science, Technology, Engineering and Mathematics). 24% (7) of our workforce is female, which for the technology industry, is considered quite impressive. That's why for the month of March, we are showcasing how we support women in STEM, to spark ideas for how you can do it too.

Showcase our women in STEM
Making women in STEM visible is one of the visions of the Australian Government to create equal opportunity in STEM. Bringing awareness to the career opportunities that exist within STEM will empower women and girls to see a future for themselves in these fields. For example, this month, each of our women are taking over the stories feature on our socials platforms to share a day in their life. However, we continue to partake in initiatives year-round.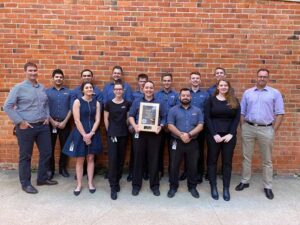 Equal Opportunity Employer
ADITS is an equal opportunity employer, meaning that we are committed to being a diverse and inclusive workplace that is representative of our audiences. This not only applicable to recruitment, but we make a conscious effort that all practices and processes within the workplace are respectful of a variety of voices, identities, backgrounds, experiences and perspectives.
We have also had our claims validated by external organisations. ADITS is a Great Place to Work Certified company, with 100% of our employees indicating that people here are treated fairly regardless of their gender.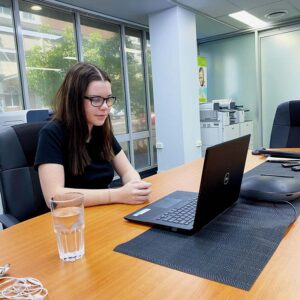 Spread the word
Not only do we showcase our women on our own platforms, but we are open and inviting of other opportunities to promote our women in STEM. Recently, our Helpdesk Consultant, Mikayla, was interviewed by STEM Punks for their Future Learning Magazine, Women in Tech Edition. This was a great opportunity to provide their audience with an insight into life at ADITS and the lives of our women in Tech.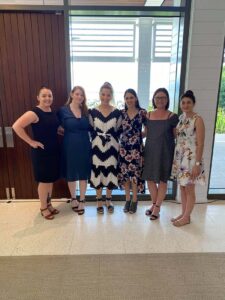 Encourage education and development opportunities
Of the seven women in our workplace, four are currently completing further external study. As a workplace, we are constantly encouraging our Team to continue to grow and development. We often provide professional development opportunities internally, but understand that this isn't always possible. So, we support our women by ensuring that we are mindful of their extra commitments and are flexible so we can achieve our personal and workplace goals, simultaneously.